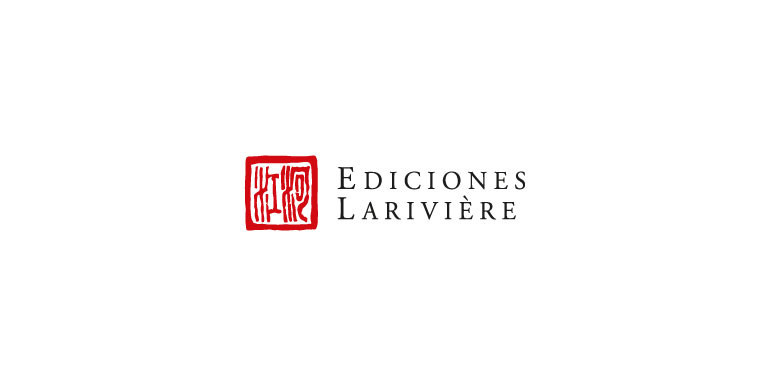 Ediciones Larivière was founded by Jean-Louis Larivière in 1992, a man whose life unfolded against the backdrop of two distant yet complementary cultures in the Old and the New Worlds. Born in Buenos Aires and educated in Paris, his relationship with Argentina ripened from a young age with the growth of business ventures and family ties that blossomed over time. Over the years, he was able to give shape to his longtime desire: to found his own publishing house. Thanks to the support of Dudu von Thielman, patron of Latin American art, his dream materialized in the form of Ediciones Larivière and the publication of Estancias argentinas, his first book.
Ediciones Larivière took its rightful place as a leading referent in the Argentine publishing world, thanks to the distinctive artistic quality and visual impact of its books. Since its creation, it has paid homage to the cultural heritage of South America, in particular of Argentina, filling the pages of its catalogue with works showcasing the talent of its citizens. Larivière was convinced that cultural dissemination plays a fundamental role in developing a country's education and social awareness, and never hesitated to publish works not only by established artists but also by new generations of young and hitherto unknown talent. His ambition to disseminate the wonders of Latin America's natural and cultural heritage prompted him to specialize in creative photography.
Accordingly, it is worth drawing attention to the publisher's involvement in raising the profile of photobook projects for Latin American artists by creating and participating in awards and contests. One such example is the Ediciones Larivière-Festival de la Luz Prize, which ran for several years, awarded to the best works presented on that occasion. At one point, the Festival de Luz even enjoyed its own cultural space in Buenos Aires, La Bibliothèque, hosting two seminal exhibitions of great import for the city: La Tierra vista desde el Cielo (The Earth seen from the Sky) in Plaza San Martin (2004), by Yann Arthus-Bertrand, and the collective exhibition Cow Parade in Puerto Madero (2006).
Ediciones Larivière is permanently on the look-out for new forms of communication, such as its association with La Editorial Común, which gave rise to the publication of several graphic novels aimed at an adult audience, comic books penned by Argentine and foreign authors and cartoonists.
The activities of the publishing house were complemented in 2022 by the launch of the Larivière Foundation, dedicated to Latin American photography.