Authors
Description
Claudia Caraballo de Quentin, a careful observer and admirer of Argentina's native cultures, has studied the origins of the harnesses used by the indigenous peoples who populated these lands, and how it was that those who in earlier times made no use of silver succeeded in developing such an original style that differed from that of the silver of the creole and the period of the viceroyalty. After extensive research in Argentina and abroad and comparative studies with the style of the plains itself, the author has produced a unique work on an art that until now was little known.
Product Details
Weight

1.34 kg

Width

25.00 cm

Height

32.00 cm

Depth

3.00 cm

ISBN

978-987-9395-46-2

Language

Spanish

Photography

Color

Pags

320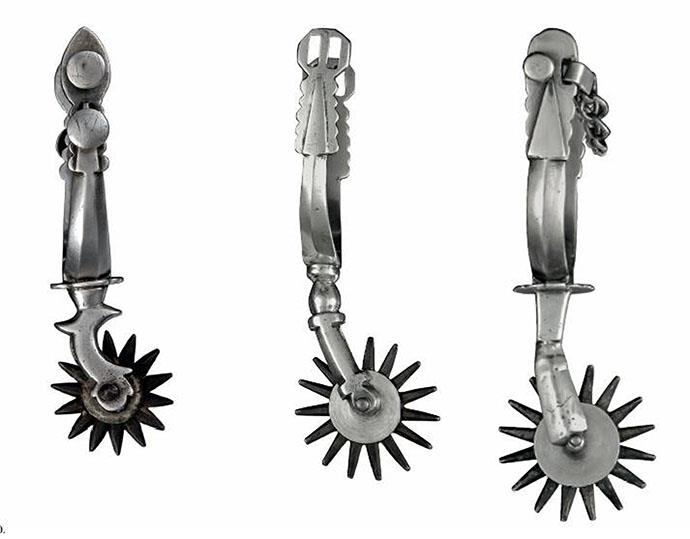 Tres ejemplos de espuelas pehuenches.

Puntera del cuchillo con la forma estilizada que representaría la cabeza de la lechuza de campanario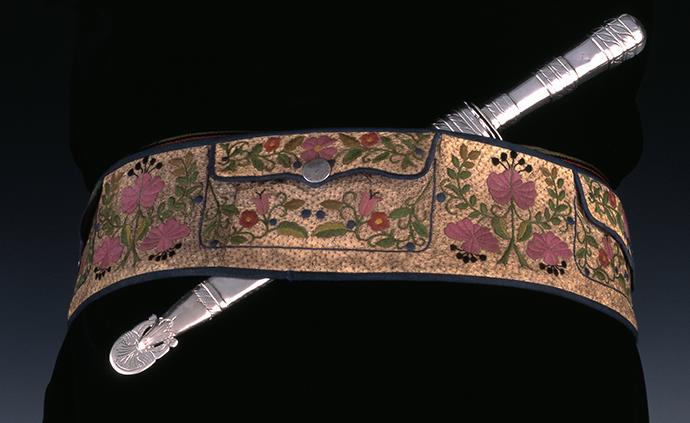 Antiguo tirador pampa de cuero de ñandú bordado, con cuchillo de plata ranquel
"This investigation suggests a better understanding of indigenous silver working, and point out the stylistic differences between objects wrought by the various groups that lived in the pampas". Claudia Caraballo de Quentin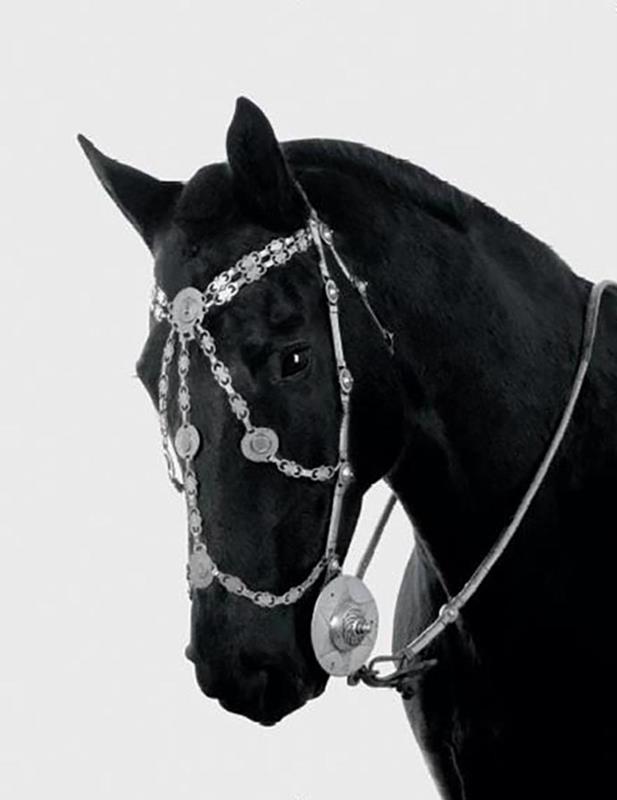 Cabezada con fiador de plata fundida y cincelada; frentera, travesaño y hociquera formados por eslabones fundidos y batidos, unidos por cinco chapas con motivos circulares en dos planos. Tiros laterales y fiador están formados por pasadores de plata lisa batida, unidos por botones cónicos de plata fundida con borde ondeado y pequeña semiesfera en la parte superior.
Factura araucana, Chile, siglo XIX.
Largo tiro lateral: 40 cm. Ancho de testera: 43 cm.
Largo fiador: 49 cm.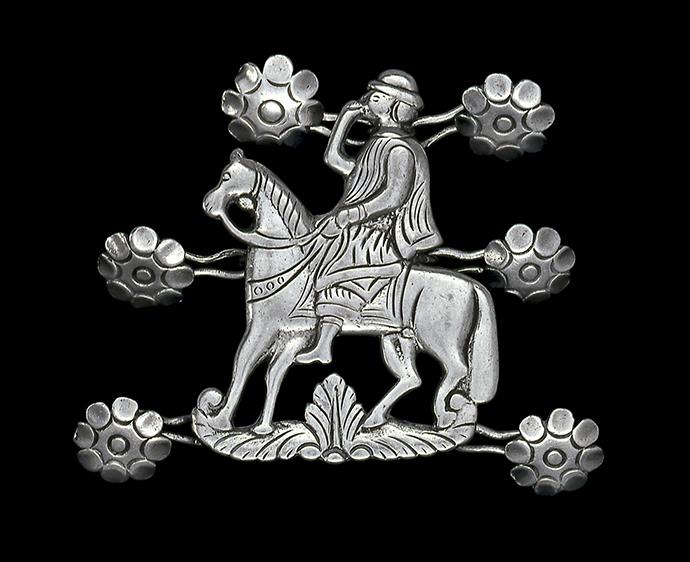 Rastra de plata fundida y cincelada. Botones de plata batida y cincelada en forma de flor. Posiblemente haya sido influenciada por las rastras criollas llamadas caballito. Obsérvese que el jinete está descalzo, el recado lleva una carona larga y se puede apreciar un fiador.
Factura pampeana, Argentina, siglo XIX.
Alto: 9,5 cm. Largo: 12 cm.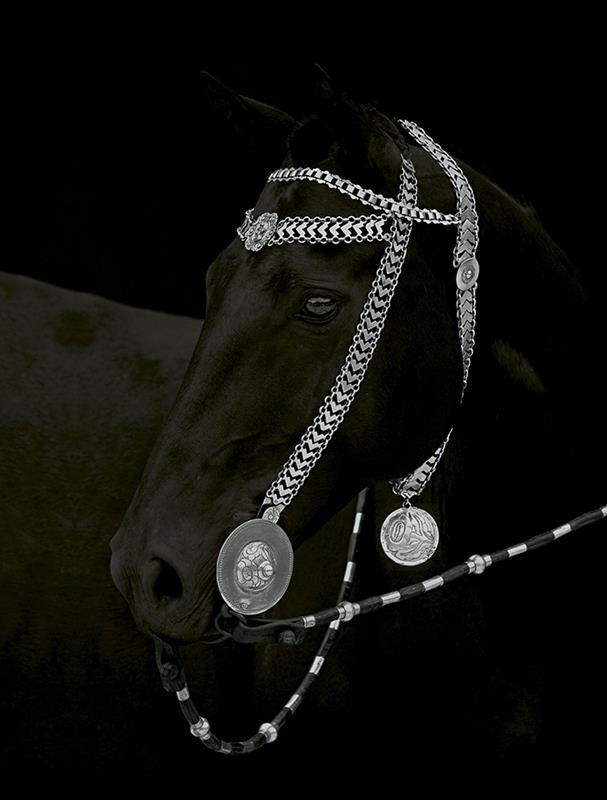 Cabezada con fiador de plata batida con eslabones calados enhebrados formando la representación de una bandada de pájaros. Medallón del fiador, batido y cincelado con representación del cardo santo.
Posiblemente pertenecía a la tribu de Ramón Platero. Factura ranquel, Argentina, siglo XIX.
Largo de los tiros: 46 cm. Ancho: 40 cm.
Fiador: Largo: 46 cm. Ancho: 30 cm.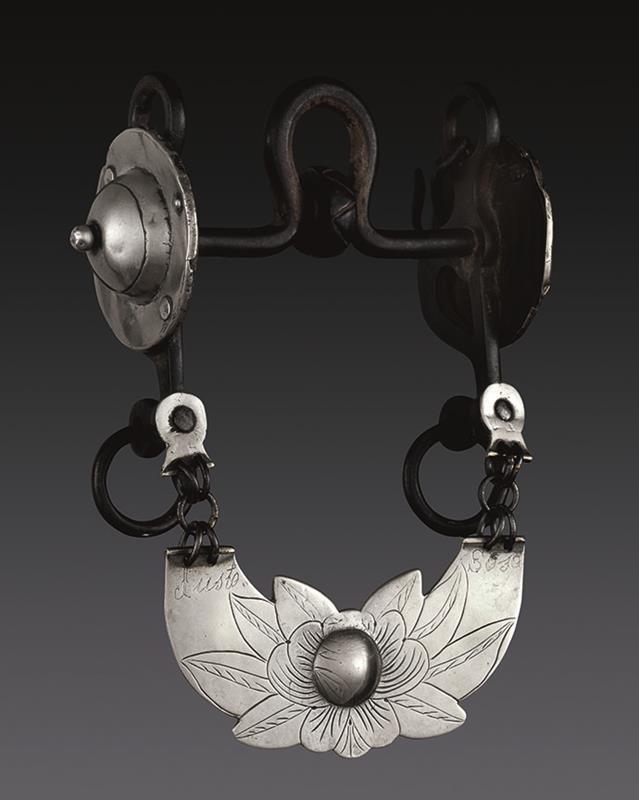 Freno de hierro con coscoja. Copas de plata repujadas, remachadas, cinceladas. Pontezuela de plata cincelada con centro repujado. Pontezuela cortada con inscripción "Justo Sosa", burilada, y la representación del cardo santo.
Factura ranquel, Argentina, siglo XIX.
Alto: 22 cm. Ancho: 19,5 cm.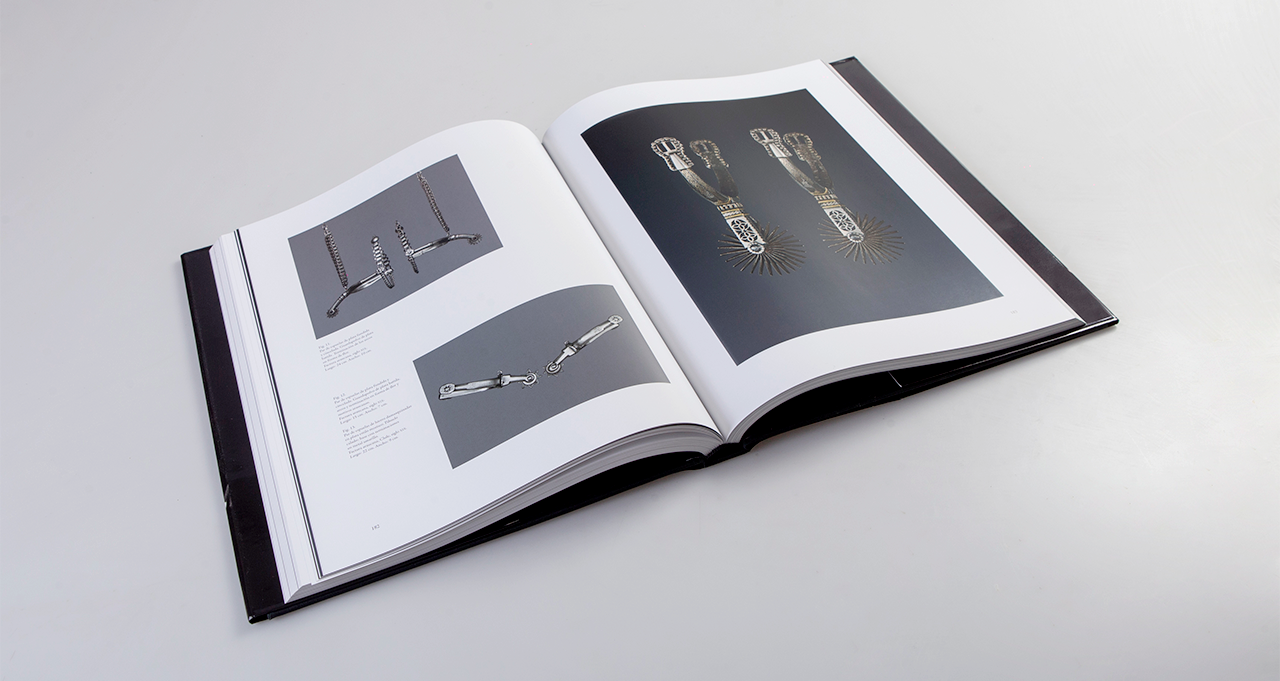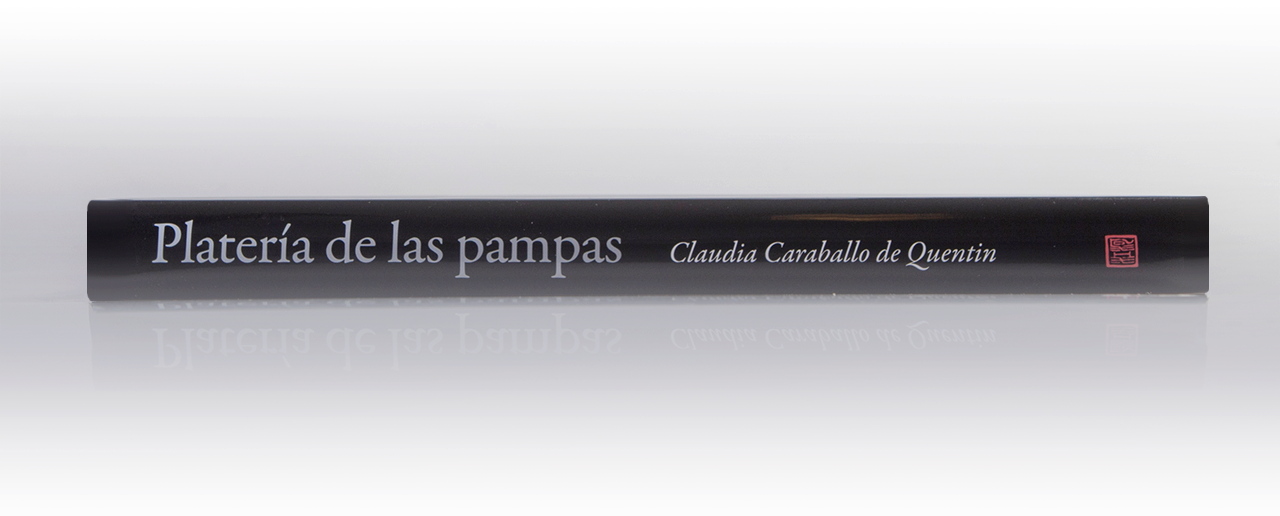 No customer reviews for the moment.